I'm Nadia Finer and I'm really happy you've tuned in!
The Little Voice Big Business podcast, hosted by me, Nadia Finer, is here to give you, the solopreneur, all the strategy and support you could possibly wish for. Whether you're feeling shy, scared, or stuck, I'm here to help you beat the business blues and make the kind of moolah you deserve. To listen to the podcast, simply click here.
This podcast has been a while in the making mainly because I didn't actually have the balls to do it for many months, actually… make that years. The idea of just being a voice and putting myself out there gave me the heebie jeebies
I'll be honest with you, the idea of embracing the fact that I have a small voice and I sound like I'm about 8 years old was even scarier.
Up until very recently in my business I actually hid. I hid behind a brand. I wrote rather than put myself visible out there.
A little bit about me.
I am a business coach, author and now podcaster! I work with my clients to help them grow their businesses. Most of my clients are female solopreneurs. I help them with their strategy, I help them come up with ideas that drive their businesses forward and I help them to get unstuck and take action!
Here's the link to all the episodes http://nadiafiner.com/podcast/
This is the first episode where I introduce my concept http://nadiafiner.com/little-voice/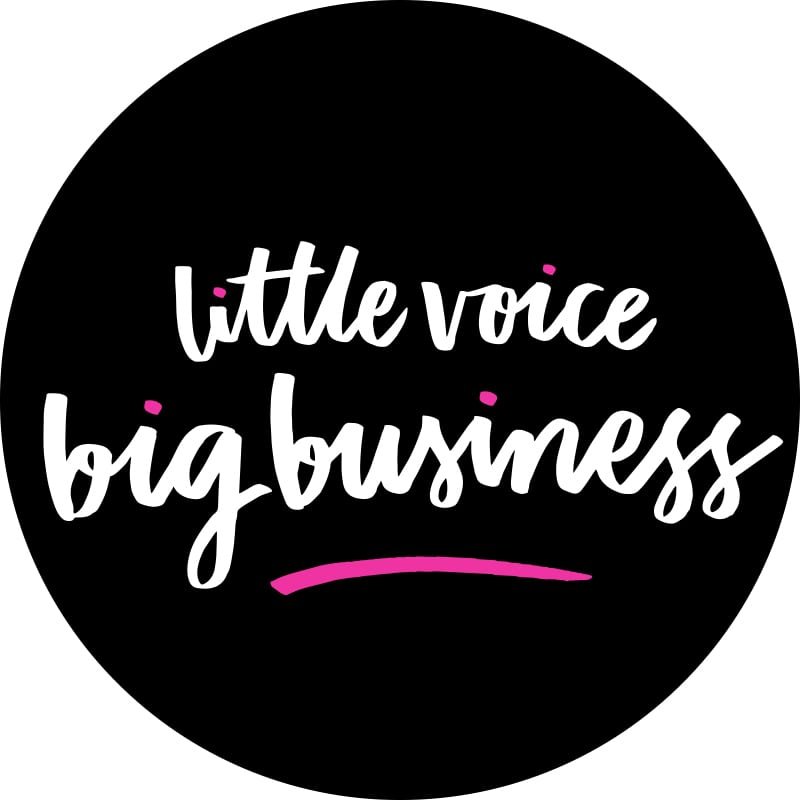 And here's the link to some of the best ones
http://nadiafiner.com/12-taking-the-first-step/
http://nadiafiner.com/visibility-cloak/
http://nadiafiner.com/boundaries/
http://nadiafiner.com/working-from-home/
http://nadiafiner.com/4-dealing-with-the-haters/
Subscribe on Nadia's site to make sure you don't miss an episode. Or check back on Prowess for the monthly digest.