In an age when many glass ceilings are finally being broken, there is one industry which has a long history of female achievement. This is despite the fact that technology is still seen by many as being a predominantly male domain.
It's also undoubtedly true that women still face many challenges in the tech sector. But it's testament to their resilience and tenacity that they have devised many ways to overcome them.
For any aspiring woman who wants to carve out a career in tech, there are many high-profile role models to inspire them. Some even come from an age when attitudes to gender equality were a very far cry from where we are today, making their achievements all the more impressive.
So here are six women who have both pushed forward the boundaries of science and technology while also helping to dismiss the idea that tech is exclusively a man's world.
Ada Lovelace
Ada Lovelace (1815-1852) may have died at the tragically young age of 36 but she achieved a great deal in her short life. Known by some as the world's first computer programmer, she worked closely with the mathematician Charles Babbage to create a basic calculating machine which they named an "Analytical Engine". 
Although the machine was never actually made in her lifetime, the many notes she made about how to program it went on to be even more significant. That's because they were used extensively by Alan Turing when he was working on creating the first modern computer in the 1940s.
Her achievements, and inspirational nature, are also celebrated annually on the second Tuesday in October on Ada Lovelace Day.
Hedy Lamarr
Next time that you're using Wi-Fi to do anything from ordering goods online to playing poker on your MacBook you have to thank a star from the golden age of Hollywood. That's because Hedy Lamarr may be better known for starring in countless big-budget movies like Samson and Delilah but she was also a very successful inventor too.
Born in Vienna in 1914, she received no formal scientific training and was largely self-taught. It was during the Second World War that she learned that Germans were using radio signals to divert torpedoes aimed at their vessels by Allied forces. She enlisted the help of composer George Antheil to develop a system that changed the radio channel directing the torpedoes so they couldn't be sent off course.
The technology that they created is still used in everything from Wi-Fi to Bluetooth systems today.
Annie Easley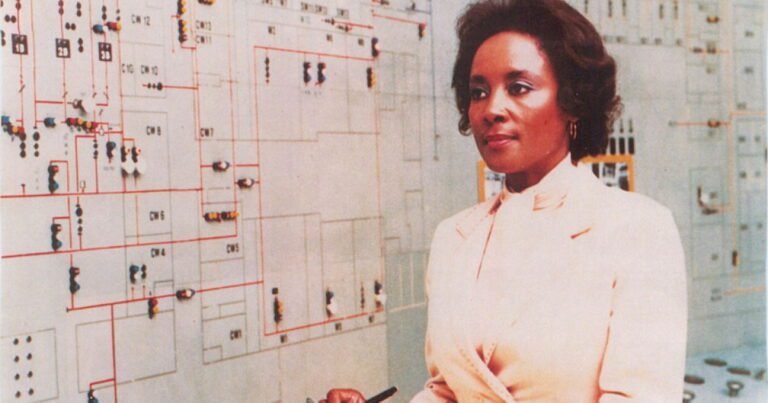 There's no doubt that some of the most significant technological achievements of the 20th Century were closely associated with the Space Race. One very important woman in the push to land a craft on the moon was Annie Easley, NASA scientist and mathematician.
What was even more remarkable was that when she first joined the space agency in 1955 at the age of 22, she was one of only four African-Americans from a total workforce of 2,500.
Throughout her time at NASA she worked tirelessly to promote the role of women in STEM as well as running countless outreach project. 
Her most notable technological achievement was her involvement in the Centaur Rocket project, without which the space shuttle would probably not exist today.
Safra Katz
Safra Katz was born in Israel in 1960 and moved with her family to the United States at the age of six. After attending the University of Pennsylvania she started a career as a banker, quickly rising to become managing director of Donaldson, Lufkin and Jenrette.
But in 1999 she joined the global software giant Oracle as its Senior Vice President. By 2001 she was on the board of directors, rising to become President in 2004. Since then she has overseen over 100 acquisitions and mergers worth billions of dollars including the $10.3 billion buy-out of major rival PeopleSoft.
She is now CEO of Oracle which she combines with being on the board of directors of the Walt Disney Co. as well as lecturing in accounting at the Stanford Business School.
Reshma Saujani
46-year-old Reshma Saujani had a glittering academic career before launching herself into the worlds of law, politics and tech. Following time at the University of Illinois, Harvard and Yale she joined law firm Davis, Polk and Waldwell specializing in securities fraud cases. 
On 2010 she ran for a seat in Congress as a Democrat and in 2012 she founded the non-profit organization, Girls Who Code. Aimed at giving girls from Grade 3 upwards a good grounding in computer coding, there is a special focus on helping those from disadvantaged groups. To date around 450,000 potential future computer engineers have benefited from the training.
Susan Wojcicki
Susan Wojcicki was born in California in 1968 and it seemed like she was destined for a life in academia having attended Harvard and UCLA. But an interest in technology led to her becoming one of the earliest employees of Google – it was even her garage that Larry Page and Sergey Brin used as an office when first starting out.
Following a successful stint as marketing manager, it was Wojcicki's encouragement that led to Google's $1.65 billion acquisition of YouTube in 2006. Since 2014 she has been its very successful and influential CEO.
So, these six may all be very different, but they have one thing in common. They have all proved that with talent, drive and commitment, it is possible for women to succeed in tech. Hopefully, they will also act as an inspiration to the next generation too.